Australia purchases a second-hand Pacific Support Vessel
Australia purchases a second-hand Pacific Support Vessel
INDUSTRY WATCH | 12 APRIL 2022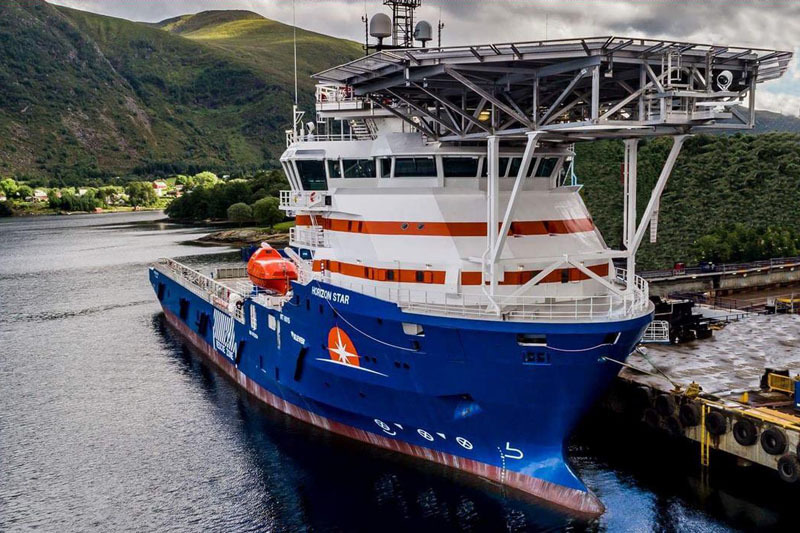 ADV Reliant |
ADV Reliant started life as the offshore support vessel Horizon Star in service with Canada's oil and gas industry. (Green Yard Kleven)
In February, Australia purchased a Pacific Support Vessel for A$88.4 million ($65.8 million), a Senate Estimates hearing revealed in early April.
The Australian government has failed to make any public announcement. For unknown reasons, it has done its best to keep this project under wraps, and the revelation of the procurement was only disclosed during questioning at the hearing.
The vessel was formerly named MV Horizon Star, a 102.8m-longoffshore support vessel that was owned by Horizon Maritime Offshore, and was based at St John's in Newfoundland. It is currently anchored in Las Palmas in the Canary Islands undergoing availability checks.
VAdm Michael Noonan, Chief of Navy, said the Australian Defence Vessel (ADV) Reliant will be based in Brisbane in the future. This puts it relatively close to the ship's anticipated areas of operation, and handy to stockpiles of relief supplies.
ADV Reliant was built by Green Yard Kleven in Norway, and delivered on 4 August 2017. The vessel has a gross tonnage of 5,204t.
The most distinctive visual aspect of the vessel is an elevated helicopter landing pad mounted over the bow and bridge. Its cargo deck covers an area of 1,060m², and an active-heave stern crane can lift 150t. Its stern deck can accommodate ROVs that are launched and recovered via a moon pool.
The vessel's top speed is 14.6kt, and it can currently accommodate 60 crew. After reaching Australia, the vessel will clearly need modifications to suit it for naval service.
Some time ago, the Australian government listed a requirement for a Pacific Support Vessel that could be used in the southwest Pacific region in the aftermath of natural disasters, for example. Such a vessel can also support resilience building and disaster preparation activities.
A vessel like Reliant is better suited to humanitarian assistance and disaster relief missions than the two Canberra-class LHDs that the Royal Australian Navy despatched to Tonga in the wake of a volcanic eruption on 15 January. ADV Reliant will thus be an important asset for Australia's Pacific Step-Up programme, as well as freeing up dedicated naval platforms for more regular duties.
The Pacific Support Vessel was originally to be built in Australia, a promise issued in 2018, but the government quietly ditched this plan and decided to buy one from overseas.
The disappointment felt by Australian shipbuilders is possibly the reason that Canberra has kept the purchase of ADV Reliant so quiet. Australian shipbuilders have already been hit by cancellation of Attack-class submarines and construction delays to Hunter-class frigates.
Defence officials claimed that buying this ship second-hand would ensure the Pacific Support Vessel enters service more quickly than if it were built locally.
By: Gordon Arthur / Christchurch
Article | Shephard Media