General Information


Show Opening Hours
Exhibition Opening Hours

8:30 am - 12:00 pm (Access for Exhibitors and Invited Guests only)

4 & 5 May 2023

(Thu & Fri)

9:30 am - 5:00 pm

Last admission time at 4:30 pm
Health and Safety Requirements
All attendees must adhere to the necessary travel requirements as required by the government's prevailing guidelines.



Admission Guidelines
Admission to the event is complimentary and open to all registered trade professionals only. Minors aged below 18 years old will not be admitted into the exhibition, even if accompanied by an adult.
Passes issued are strictly non-transferrable and need to be worn at all times. Entry into restricted areas is not permitted. As identity checks may be carried out at all security checkpoints, please bring along identification documents such as your passport, NRIC or driving license for verification.
Trade visitors are required to dress in business casual. Inappropriate attire such as shorts, t-shirts, singlets, ripped jeans, bermudas, slippers, and beach sandals will not be permitted. Attendees dressed in such a manner will be denied entry.
The organiser reserves the right to refuse entry or request any person to leave the event venue without stating a reason. All decisions made by the organiser are final.
Notice of Filming and Photography
Please note that IMDEX Asia 2023 will be photographed and filmed. By entering the event premises, you provide consent for Experia Events Pte Ltd, its associates and media, to such photography and recordings; and the subsequent release, publication, exhibition or reproduction of your likeness or image for marketing and communications purposes.
For any further enquiries on filming and photography, please write to
dpo.imdexasia@experiaevents.com and provide a reference to where such usage is made so that the necessary actions may be taken.
Events at a Glance
02 May
03 May
04 May
05 May

Site Map and Floor Plan
IMDEX Asia is held at the purpose-built Changi Exhibition Centre (CEC), located 20 minutes from the Central Business District and 15 minutes from Changi Airport.
For more information on how to get to the exhibition venue, please click
here
.
SITE MAP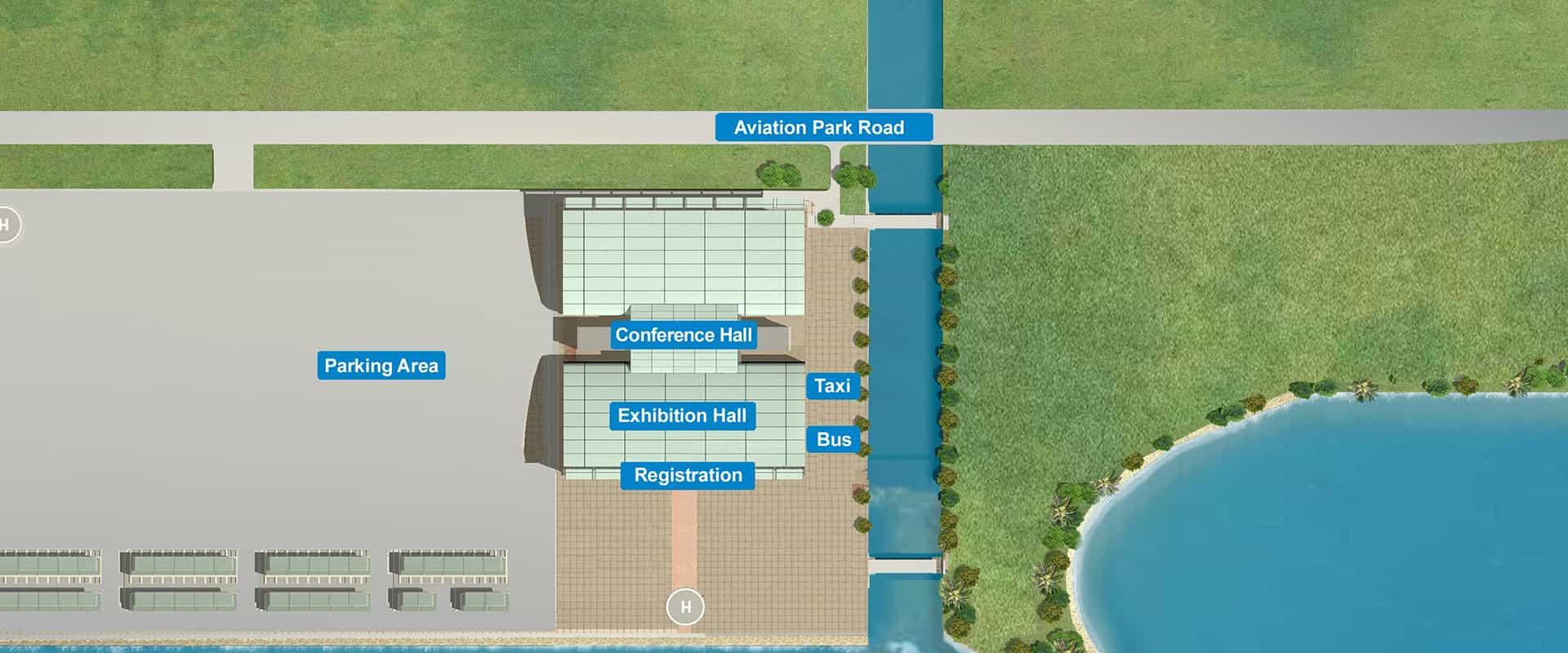 FLOOR PLAN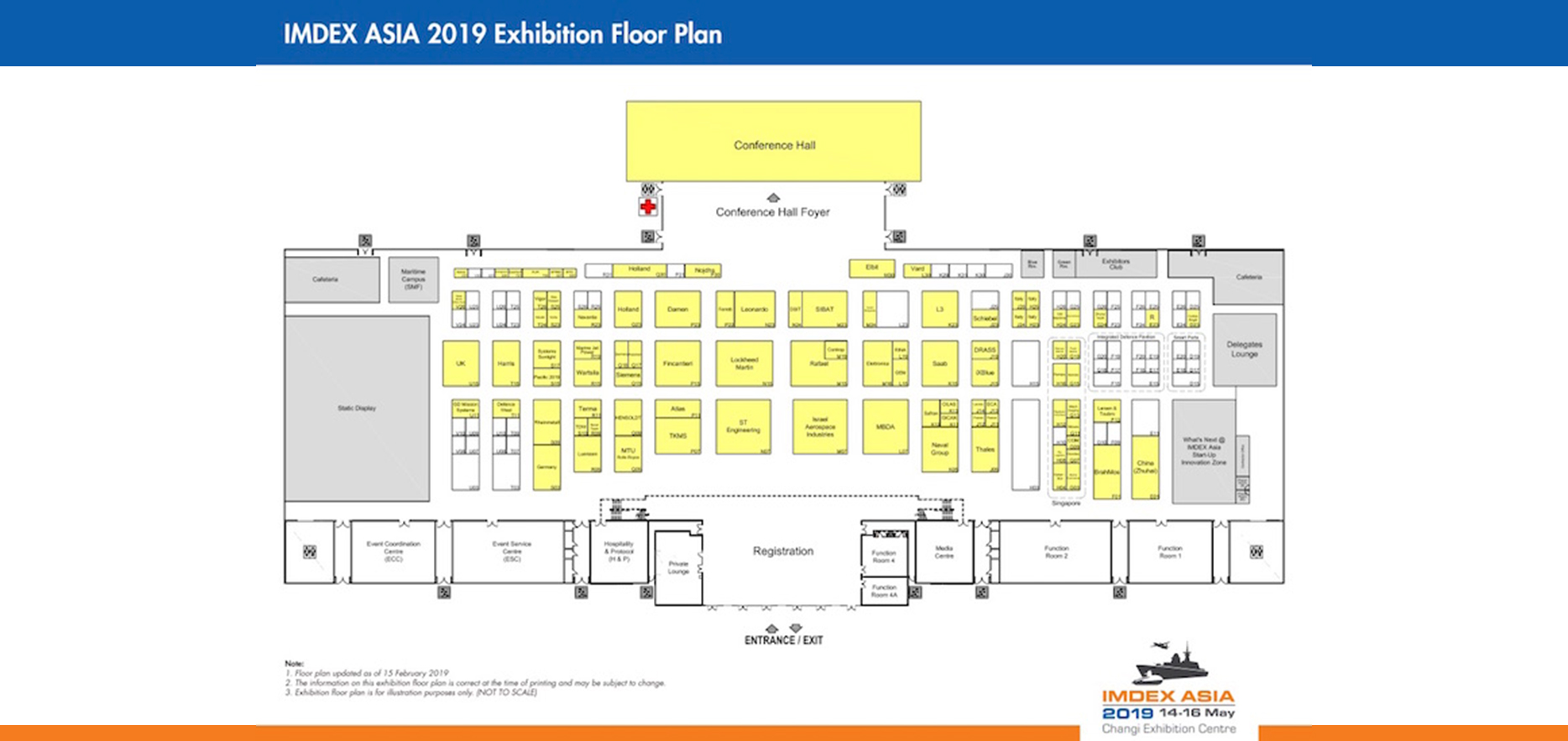 Visa Information
Trade visitors attending the event can request a Letter of Introduction for their visa application by writing to us at
visa2023[at]imdexasia.com
with a copy of your confirmation. Please note that you must first complete your registration before requesting for the letter of introduction.
To check if you require a visa to visit Singapore, please visit the Immigration & Checkpoint Authority of Singapore (ICA) website
here
.
List of Prohibited Items
Please note that you will not be able to bring the following items into the venue:
Air Horns / Noise Makers
Air Pistol / Rifle or parts
Antique Pistol / Gun
Any sharp items that can be used as a weapon
Balloons (Including Helium), balls, inflatable balls, Frisbees or flying disks
Baton / T-baton
Bearing Scraper
Bullet Proof Vest
Canned items
Cross Bow
Drones
Explosive / Blasting Cap / Dynamite / Corrosive Substance

Electronic Cigarettes, Vaporisers or Heat-not-Burn Tobacco products

Fireworks / Crackers



Firearms / Parts of Firearms, including empty magazines
and spent cartridge (with percussion cap attached) etc.
Handcuff
Industrial Acid
Illegal or illicit substance, drugs or drug paraphernalia
Key Chain (Bullet / Gun / Sword / Knife)
Kite
Kirpan
Knuckle Duster
Laser pens, laser pointers or similar focused light devices

Lighter in Gun, Pistol, Bullet, Grenade Shape
Live Bullet / Blanks
Night Stick
Nunchaku
Parang / Machete
Personal Mobility Devices (Bicycles, Booster Boards, Scooters, Skateboards, Unicycles, etc.)
Poles or totems
Signal Flare and other flammable materials
Spear Gun
Spray Paint
Stun Gun
Tear-Gas Spray / Pepper Spray
Toy Gun which resembles an actual gun
Walking Stick with Dagger
Water Guns & Squirt guns
Wooden/Metal Spear
Any items that may cause injury, public nuisance and/or deemed unsuitable by the Organisers.
The organiser will have the final say on items not listed above. The decision is final and absolute.