Technologies shaping the modern navy
Technologies shaping the modern navy
INDUSTRY WATCH | 9 NOVEMBER 2021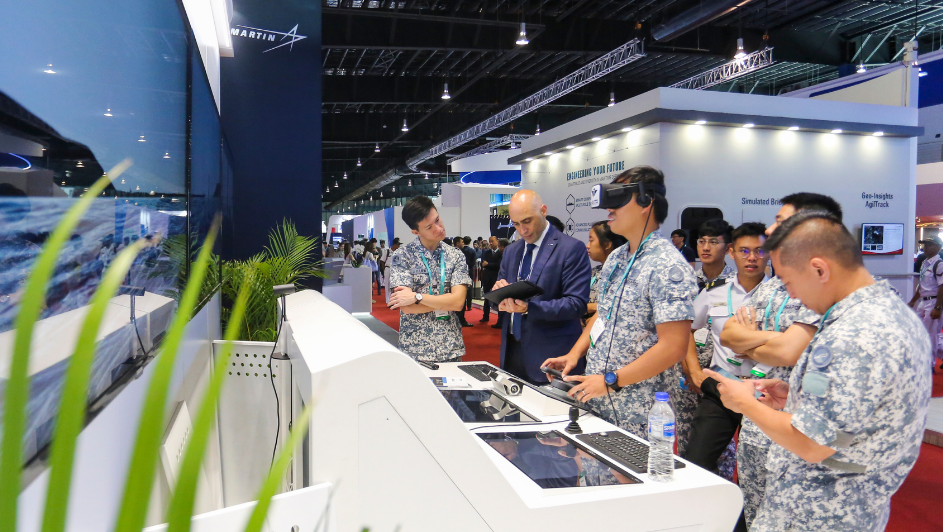 IMDEX Asia 2019
Today's modern world brings new challenges beyond the battlefield. During peacetime, cross-border cooperation, disaster and humanitarian relief, training, operational sustainability and decreasing budgets are just some of the considerations that impact high-level military decisions.
To navigate these challenges, forward-thinking navies are optimising for greater operational efficiency and accuracy by embracing technologies that can enable safer, sustainable, unified and comprehensive decision-making.
Experts and researchers are projecting greater use of data analytics and sharing, AI and automation, and the uptake of fuel- and energy-efficient technologies and processes.
However, progress is not made in silo. Stakeholders must work together to address these challenges and move the industry forward. IMDEX Asia, Asia's leading naval and maritime security show, is a key platform that brings together naval and maritime leaders from across the globe to facilitate strategic collaborations and promote the exchange of solutions and technologies.
Data sharing (in real-time) is caring
Integration of information systems
is essential for navies looking to exchange real-time detection and monitoring across the branches of air force, coast guard, civil defence or army.
Software and hardware across branches of the armed forces will need to be overhauled, with standardised systems, synced to facilitate better data sharing. The integration of 5G, cloud-based software, WiFi and new generation satellites will allow ships and their partner forces to communicate on higher frequency bands, giving them the ability to generate, collect, analyse and transmit larger amounts of data faster.
A unified force making decisions "on the same page" will lead to better coordination in monitoring amphibious or aerial threats.
This big data sharing will also benefit inter-regional cooperation between different navies monitoring overlapping sea lanes together. Threats such as oil spills, illegal fishing, humanitarian relief, crash-site rescues or piracy can be monitored and shared via high-definition videos, radio-frequency identification (RFID) tags and 3D map renderings for more accurate location pinning and identification during shared patrols.
AI and manpower
As computers process and analyse greater amounts of data, navies will be able to operate with more accuracy, safety and manpower efficiency. For example, AI used in unmanned surface vessels (USVs) becomes more accurate over time with collision-avoidance decision making. USVs can help manage and reduce non-combat fatigue in high-stress environments, allowing personnel to be more combat ready.
Less (fuel) is more
These applications of data and AI systems will assist navies grappling with operational inefficiencies, in particular,
fuel and energy
consumption.
AI can help analyse the energy consumption of fleets, allowing navies to better manage fuel and energy costs. The US'
Marine Corps Resident Energy Conservation
Program, for example, uses a network of centrally tracked energy usage monitors to reduce residential unit energy consumption from water to air-conditioning.
In shipping and naval operations, machine learning and AI for energy and fuel consumption produces data that help improve
route-planning and operations
based on storm and weather patterns, trim and draft, currents and waves, and energy usage onboard ships.
Conclusion
Agencies banking on
big data and AI
technologies to optimise operational efficiency must be ready to revamp. This involves reassessing legacy work cultures, the existing chain of command, and training methods. The latter will require upskilling and new recruitment policies.
Navies open to inter-regional and real-time data sharing need to strengthen diplomatic ties to set up an effective data sharing network. This will benefit all parties tackling crisis scenarios from disaster relief to rescue operations.
"Innovation drives disruption and transformation in many industries, including the naval defence and maritime security sector. IMDEX Asia continues to be a key platform that brings innovation to strategists, decision-makers and government who are key to the future naval ecosystem's efficiency," said Mr Leck Chet Lam, Managing Director of Experia Events Pte Ltd. "Embracing these emerging technologies will lead to better intra-national and international cooperation for maritime safety."
---
Looking to showcase technologies that will transform naval operations? Get in touch with us to book your space at IMDEX Asia 2023.