Thai navy buys extra Camcopter UAVs
Thai navy buys extra Camcopter UAVs
INDUSTRY WATCH | 30 MARCH 2022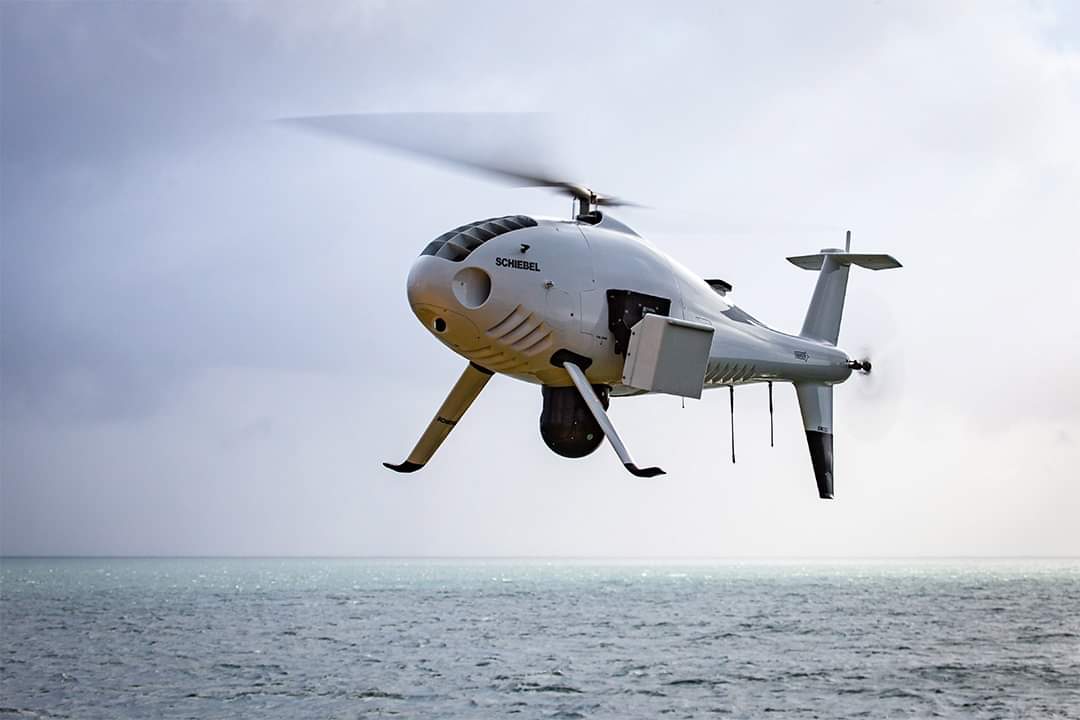 Armada International |
The Schiebel S-100 Camcopter
The Royal Thai Navy (RTN) has purchased two additional Schiebel Camcopter S-100 UAV systems for operations in southern Thailand and from a naval base in Rayong Province.
On 14 February, RAdm Apichai Sompolkrang, Director of the Naval Acquisition Management Office of the RTN, presided over a signing ceremony for this second phase of the Camcopter project, amounting to two systems, four aircraft plus equipment systems and other related support.
The contract is worth THB556 million ($17.1 million), and the equipment must be delivered to the RTN within 270 days. The new Camcopters will work in connection with unmanned helicopter systems that the RTN already operates.
The navy had acquired two S-100 systems for THB600 million in 2020, with their main operating station in Pak Phanang District in Nakhon Si Thammarat Province.
This time, however, one system will be stationed at the Naval Aviation Division at Ban Chang District, Rayong Province, and one system at operational unit area 491 of the Air and Coastal Defence Command on Koh Lipe Island in Satun Province.
The S-100 is deployed in coastal provinces and on various islands for air patrol missions to support naval operations and maritime security, such as maritime search and rescue of fishing boats and others, reconnaissance patrols at sea, protecting national interests and preventing illegal activities at sea.
The VTOL feature of these UAVs makes them convenient to operate on islands or on ships with helicopter decks, such as the amphibious ship HTMS Angthong and the helicopter carrier HTMS Chakri Naruebet.
In addition, the RTN is in the process of selecting a new MALE-class UAV, with the result to be revealed soon.
By: Sompong Nondhasa / Bangkok

Article | Shephard Media