Disaster relief - A need for trust
Disaster relief - A need for trust
INDUSTRY WATCH | 29 JUNE 2021


Information and transparency are keys in successful mission planning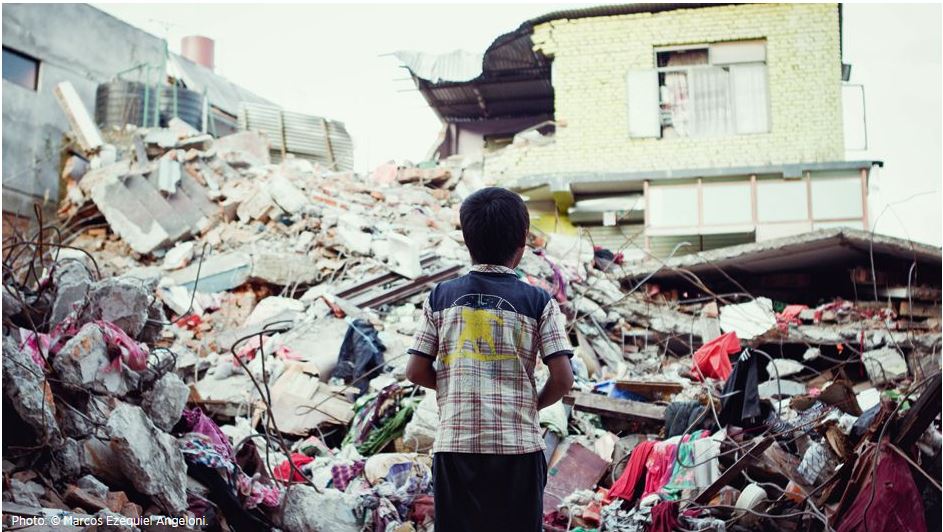 https://ehs.unu.edu/
When natural or humanitarian disasters strike, who does what? What information is shared, how is it shared and why should it be shared?
These are questions that stakeholders and responders in humanitarian and disaster relief (HADR) missions often need answers to. But when multiple players are involved with each assuming its own set of responsibilities and fulfilling its own personal interests, information sharing and transparency become tenuous, often ending up bottlenecked when plans lack a central agency conducting efforts.
In 2015, for example, a series of earthquakes struck Nepal and across April and May, nearly 9,000 Nepali died in two separate incidences. When the first earthquake struck, international and regional outpouring of aid and assistance were both figuratively and literally overwhelming.
"Nepal was covered by the United Nations and international partners, China and India. Medical teams just arriving were going into areas where there was already a team taking charge, for example," recalls Dr Alistair Cook, who is the Coordinator of Humanitarian Assistance and Disaster Relief Programme at S. Rajaratnam School of International Studies (RSIS).
Various post-earthquake
reports
and
assessments
found that as international aid and teams arrived in Nepal, the country faced challenges with response mechanisms for arriving responders, logistics, communications as well as navigating ambiguity in political and military-civilian responsibilities. At times, according to reports, international pledges of aid lacked follow-through and implementation.
"So, we need to find ways to do things more efficiently and to do so, it's about building networks of trust in advance," adds Dr Cook.
Dr Cook, whose research focuses on the Asia-Pacific region and Myanmar, has written and researched extensively on foreign policy and regional cooperation. With Asia navigating its way out of the current pandemic, we spoke to Dr Cook to understand what the disaster-prone region needs to do to brace itself for the next big disruption.
When it comes to addressing potential humanitarian needs, where do you see the need for better multi- or bilateral cooperation for ASEAN and its navies?
Disaster response can't be successfully carried out in silos. When it comes to speed and scale, militaries and navies are great. They're quick in and quick out, and they are there when disaster strikes. But often, disasters need to have a more holistic response with post-recovery handovers, and it can't involve just the military institutions alone but needs to engage pre-existing networks more comprehensively.

So there are two areas where the region needs to keep its efforts going.

One, countries need to keep on engaging more stakeholders. It needs to be multilateral on all fronts with clear communication channels between local communities, and civilian and all branches of the armed forces.

Secondly, we need to ensure better data sharing and information gathering during disaster response missions. We need to move from a military-centric 'need to know' basis to a 'need to share' basis if high security issues are not being divulged. The key to this is establishing trust, and we've seen this successfully carried out by the Changi Regional Humanitarian Assistance and Disaster Relief Coordination Centre (RHCC*) in Singapore during the Nepal Earthquakes response. (*The RHCC monitors the region's disaster landscape and coordinates multilateral military responses in support of local relief efforts and international relief organisations.)



To what extent does technology drive HADR efforts effectively?
At the core of HADR efforts is information gathering and sharing. So technology plays a vital role.

In complex and difficult operations, something basic like situational awareness is key – letting countries and agencies know the state of operations in real time, who's doing what and where, and to enable transparency during rescue efforts and aid delivery.

At RHCC, they use a platform called Opera which helps the affected state's military distribute the situation picture and prepare their response mechanisms.

Are there opportunities for emerging tech to play a role in HADR?
We're seeing a proliferation of platforms (like Opera) that can share information and while good, the danger is that everyone wants to use their own platform, which poses a challenge to coordination efforts.

We hope to find the ability to synchronise all the different systems.

This is where we might be able to engage the private sector to participate and find innovative solutions. One example of a private sector entity involved in HADR is (logistics provider) Deutsche Post DHL, which has a big rapid response team ready to organise logistics and undertake the coordination of aid, storage and distribution.

Likewise when it comes to telecommunications, different militaries don't necessarily use the same communications tools or systems. So, we need to find a way for different institutions and countries to have a telecommunications system to talk to each other securely and safely.
Do you see any challenges in tech adoption or establishing interoperability between military forces and civilian organisations?
Trust remains a challenge if we are moving towards shared platforms, especially between militaries and civilian institutions – trust in the data, and trust that it's being put to good use.

If we can establish this, then we'll be seeing a more whole-of-society response at national and regional levels.
---
Connect with the IMDEX Asia community
Stay above the ground with key curated trends, developments, and connections to the community in naval & maritime defence. Subscribe to our mailing list for industry updates!