Robotics - The next gen in subsea vehicles
Robotics - The next gen in subsea vehicles
INNOVATION | 13 JUNE 2019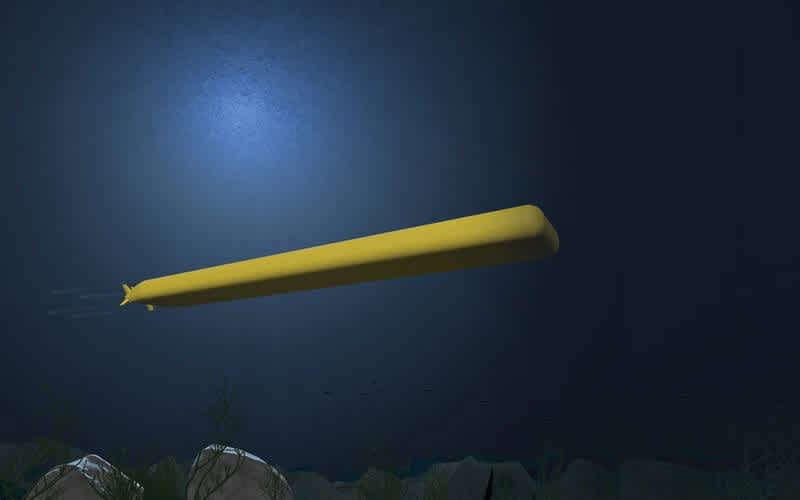 Photo credit:
Marine Technology News
The list of applicants to enter the underwater domain is growing fast. The concepts vary, from underwater autonomous motherships able to carry an array of payloads over long distances to swarms of drop deployed ocean bottom nodes that can find their way to pre-programmed locations.
At energy: connected, as the Oslo-based Subsea Valley cluster and annual conference is now called, some of these concepts were outlined, including those from two Norwegian technology firms and Germany's Thyssenkrupp, a firm more used to designing naval submarine systems.
uSEA unveils uLARS

One, Norwegian technology start-up uSEA, is proposing a hybrid system to disrupt existing manned vessel supported subsea operations via a subsea and surface drone combination.
uSEA was founded in 2017 and since then it has been developing a surface drone, or unmanned surface vessel (USV), to support underwater drones (i.e. autonomous underwater vehicles or AUVs), so that manned vessels are no longer needed and battery recharging can be done in the water, avoiding launch and recovery operations. This makes it different to other surface drone concepts, which tend to rely on full recovery of the AUV or remote operated vehicle (ROV) for recharging. uSEA's system is called uLARS (LARS meaning launch and recovery system) for underwater drones, says uSEA CEO Felipe Lima, who served in the Brazilian Navy before working at Subsea 7, Aker Solutions and Xodus Group.
It's a natural progression. Today's AUVs are getting more and more capable and reliable, says Lima. "They are taking the space that has been the backyard of ROVs. But, they have a limitation; they rely on batteries, because they're not cabled like ROVs, and they still need a mothership, eg. a survey vessel, because their batteries run out in 12-48 hours. With a mobile docking station for the AUV, you're not reliant on a docking station on the seabed and you don't need a larger surface vessel."