NZ awaits its first P-8A aircraft later this year
NZ awaits its first P-8A aircraft later this year
INDUSTRY WATCH | 29 JULY 2022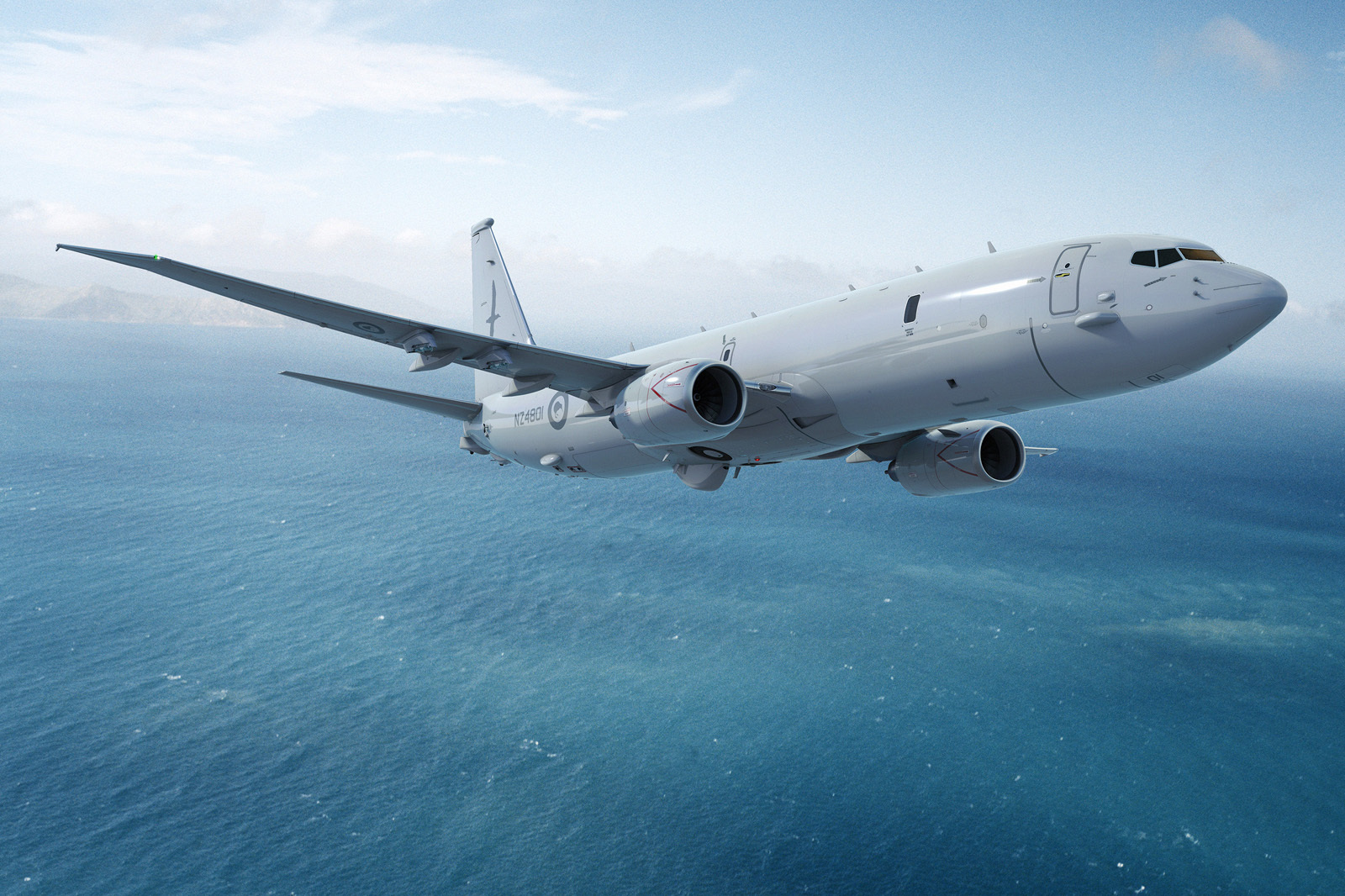 Boeing | The Royal New Zealand Air Force is awaiting its first P-8A Poseidon from Boeing at the end of this year.
On 21 July, Boeing rolled out from its paint shop the first of four P-8A Poseidon maritime patrol aircraft in its new Royal New Zealand Air Force (RNZAF) livery.
Prominent was the RNZAF's roundel featuring a kiwi, which is ironically a flightless bird. Also visible on the tail is an albatross, the mascot of its future operator, No. 5 Squadron.
The first aircraft, bearing the serial number 'NZ4801', now awaits its maiden flight that is expected to occur soon. After that, mission systems will be installed in the aircraft, and it is expected to touch down in New Zealand in December.
In recent months, eight RNZAF personnel have been embedded with the USN in Jacksonville, Florida to train on the P-8 platform.
The keel for the second aircraft had been laid at the Spirit Aerosystems plant in Kansas, Wichita on 16 March. At that time, the fuselage for the first aircraft was being readied for transportation to Seattle for final assembly.
New Zealand purchased four P-8As for NZ$2.346 billion ($1.6 billion) on 9 July 2018 to replace its six geriatric P-3K2 Orion aircraft.
The new platforms will perform such missions as maritime surveillance, resource protection, search and rescue, humanitarian and disaster response, and peace and security operations both around New Zealand and in regions such as the South Pacific.
New Zealand is one of eight nations to have procured the P-8 aircraft so far.
New Zealand will base its Poseidons at RNZAF Base Ohakea near Palmerston North, which is significant given that the P-3s have been based at Whenuapai near Auckland. The remaining three P-8s will arrive next year.
The RNZAF retired the first of its P-3K2 Orions (serial number 'NZ4203') after it completed its final flight on 24 September 2021. Arriving in-country in January 1967, it had flown more than 27,000h.
Then, on 21 January this year, the second Orion ('NZ4206') retired from active service after more than 22,000 flight hours. The aircraft are being stored at RNZAF Base Woodbourne in Blenheim.
Via L3 Systems, New Zealand gave its Orions an upgrade that included re-winging, and updated navigation, mission and communications suites.
On 11 February, the MoD issued a tender seeking a company to dispose of five of its Orions, plus associated support systems and spares. This tender closed on 8 April, and all Orions will be retired by the end of 2023.
By: Gordon Arthur / Christchurch