Japan commissions latest Mogami-class frigate
Japan commissions latest Mogami-class frigate
INDUSTRY WATCH | 10 MARCH 2023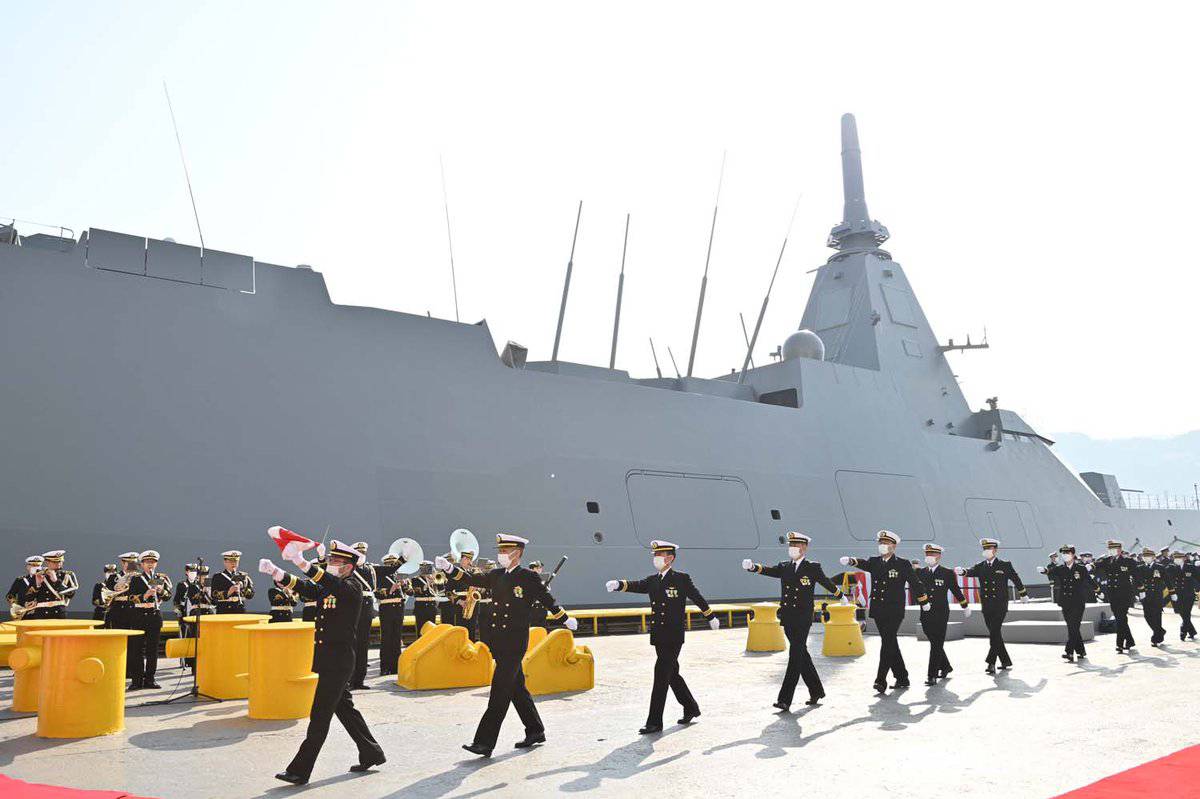 JMSDF |
JS Mikuma was commissioned on 7 March
On 7 March, the fourth Mogami-class frigate JS Mikuma was commissioned into the Japan Maritime Self-Defense Force (JMSDF).
The commissioning ceremony was held at Mitsubishi Heavy Industries (MHI) Nagasaki shipyard.
The Mogami-class frigates will replace the JMSDF's ageing Asagiri and Abukuma-class light destroyers.
The frigates are designed with stealth, automation, and modularity in mind.
Shephard Defence Insight estimates that each frigate costs $408 million based on the $816 million budget for the first two ships ordered in 2018.
Mikuma was launched on 10 December 2021 by MHI.
According to Japan's Acquisition Technology and Logistics Agency (ATLA), the ships have a standard displacement of 3,900t and a full load displacement of 5,500t.
Powered by a Rolls-Royce MT30 gas turbine and two MAN 12V28/33D STC diesel engines, the ships offer a top speed of 30kts.
Steel was cut for the first of the frigates in September 2019 and for the second ship in October 2019.
The lead ship, Mogami, was due to be launched in November 2020. However, construction at Mitsubishi Heavy Industries Nagasaki City facility experienced delays due to issues with the vessel's gas turbine engine.
Mogami was eventually launched in March 2021 and commissioned in April 2022.
The second ship, Kumano, was commissioned in March 2022, and the third, Noshiro, later that year in December.
The fifth ship, Yahagi, was launched in June 2022 and the sixth, Agano, that December.
The frigates are equipped with one BAE Systems Mk45 Mod.4 5-inch naval gun system, two Japan Steel Works 12.7mm Remote Weapon Systems and fitted for but not with the Mk 41 VLS.
Interestingly, the frigates can conduct offensive mine warfare and operate MHI's OZZ-5 UUV and a mine countermeasures USV.
The JMSDF has stated a requirement for 22 ships in total.