A strong close to IMDEX Asia 2023
A strong close to IMDEX Asia 2023
SHOW NEWS | 5 MAY 2023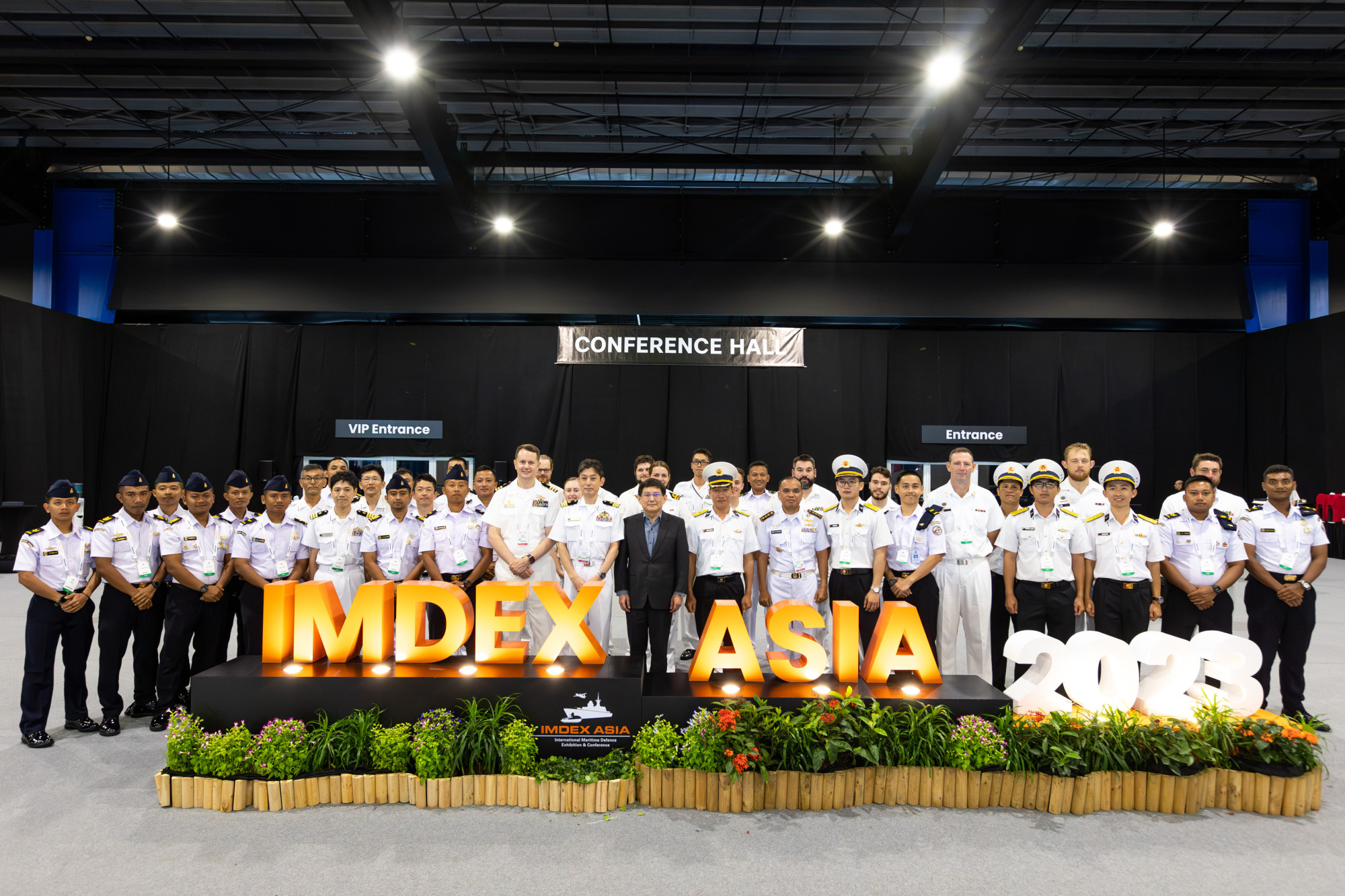 Buoyant optimism pervaded at IMDEX Asia 2023; and we celebrate another successful edition. More than 11,000 trade visitors from over 60 countries/ regions and over 250 participating companies from over 20 countries convened at the Singapore Changi Exhibition Centre. And with the presence of over 450 attendees from the naval defence sector that includes 22 Navy Chiefs, Coast Guard Directors and Heads of Maritime Law Enforcement Agencies from 38 countries, IMDEX Asia 2023 was buzzing with energy.
Everyone was renewing ties and networking to forge new partnerships. Conversations were inspiring as ideas were explored to address challenges in the naval and maritime defence industry. I am heartened to reconnect with our returning exhibitors, and am especially encouraged by the number of new participants at this 13th edition: a total of 75 new participating companies and country pavilions in Denmark, Italy and the USA. Their participation certainly underscores the promise of Asia as an emerging market with its defence market projected to grow at a CAGR of over 4% from 2023 to 2028.
Contributing to the expansive presence of industry leaders were certainly announcements that had the industry sitting up and paying attention to: Saab announced their maritime virtual training technologies, and Israel Shipyards announced its OPV S45, just to name a few; and we are honoured that IMDEX Asia 2023 has been chosen as the platform to share important developments.
15 companies from seven countries brought much buzz to What's Next, our strategic platform for aspiring start-ups to showcase their revolutionary innovations on a global stage. The inaugural IMDEX Asia Innovation Challenge received strong interest as the final eight companies pitched their ideas with Subuas finally emerging as a winner.
Throughout the past three days, IMDEX Asia 2023 facilitated more than 657 strategic meetings. These certainly reflected the show's value as a neutral platform for facilitating strategic dialogues and regional collaborations across maritime defence and security, while connecting key players from the navies, governments, and businesses.
Over at the Changi Naval Base, a total of 22 warships from 13 countries were on display, and this included the Indonesian Maritime Security Agency's coast guard vessel KN Pulau Nipah and Italy's ITS Francesco Morosini who participated at IMDEX Asia for the first time.
As we look ahead, it is evident that the naval and maritime defence industry will continue to seek top talents for its growth. IMDEX Asia's Talent Campus serves to engage and immerse young and aspiring mariners, and we hosted a total of 500 students from 11 secondary and tertiary institutions. We are thrilled that the students were enthusiastic and raring to go with Embry Riddle Aeronautical University's inaugural Innovation Hangar 2024 Challenge, where a winning team stands to win a trip to Singapore and attend the Singapore Airshow 2024.
I hope you too, found inspiration at IMDEX Asia 2023, and will return to your respective organisations refreshed and inspired to implement knowledge and ideas from the past three days. Whether you came to network, connect or do business, your participation is what made this edition another successful one; and I thank you for being a part of it. Till we meet in 2025, here's wishing you safe travels and all the best.
Managing Director, Experia